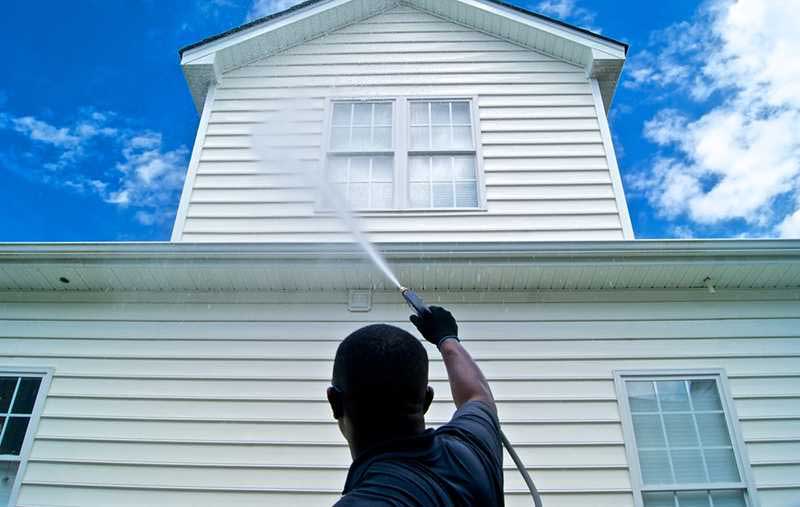 No matter if your house is stucco, hard plank siding, unpainted wood or painted wood, mortar or stone, home soft washing is the safe method of protecting and enhancing outside appearance and value of a house. Since no pressure is directly applied when soft washing, you don't need to be concerned about chips or flaking off, damaging gutters and trim or uneven spots and any sign of damage occurring when cleaning.
Protect
It is important to consider the external appearance of your home as an important element of your home both visually and financially. Replacing or repairing just a little bit on the outside of your home is a significant expense as well as having your home painted can cost thousands. Regular maintenance for every area of your house is a crucial aspect of becoming a homeowner. Similar to the other components of your home, the outside of your home requires regular maintenance as well!
Mildew, dust, grime, algae, mold, bugs and soot are the kinds of things that land and collects on the outside of a house. This dirt will accumulate and cause damage to the exterior of your home as time passes. The accumulation can cause serious discoloration, chipping infested mold and even material degrading. Instead of fretting about costly repair and replacing, home soft washing will protect the exterior of your walls including blue and white stucco siding.
Enhance
Houses that appear dull from a distance will lose curb appeal. Uneven colors, discolored siding and chipped paint can decrease curb appeal drastically. For homes with dirt-colored exteriors, the reason might be because the eyeballs can't place their finger on the reason the home doesn't seem appealing. It simply does not.
Clean houses in contrast make a statement and appear more attractive. If your house is clean by soft washing, the trim is noticeable and the colors appear more intense as well as more appealing, and the windows stand out. The cleaner your home is, the better the features it gives to the appearance of curb appeal.
To plan the house soft washing for your home, get in touch with us immediately!
Do you know Why Pressure Washing Your Home is Important?